Professional Mobile Grooming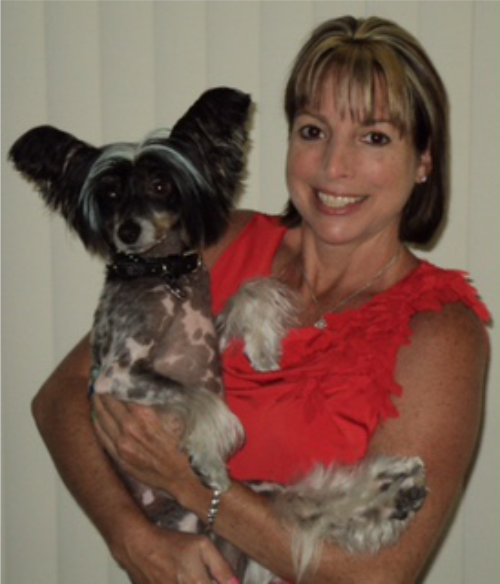 Monica is a native Floridian who grew up with both dogs and cats. She has been in the animal industry for over twenty years both in the pet sitting business and grooming industry.
Her love for animals led her to establish and run an extremely successful multi-unit mobile grooming company with thousands of clients based out of Hollywood, Florida.
This company was named after herself, "Monica's Mobile Grooming".
In 2007 she started the company with a pickup truck and a trailer, and grew the corporation to running four full time vans. She created and ran one of the largest grooming companies in the South United States.
Monica is very well known in the grooming industry in the community and across the US. Her company has been showcased in international magazines, and her business has been also been featured on television.
Ten years later, she sold her very successful business and has now relocated to Orlando, Florida to pamper your pets. Her new corporation is named Dazzling Dogs and she is looking forward to setting down roots in Orlando and spoiling new furry clients in this area.
Monica develops relationships with each and every dog and uses only the best products available. Her mobile spa is state of the art and your pet will receive her undivided attention.
She is always trying to further educate herself in ways to pamper your pets even more. She is constantly attending conventions and researching new techniques, inquiring about different new products, and attending seminars and classes all to ensure your pet get the best, most professional grooming possible. She is also certified in Pet CPR.
Don't wait... book your appointment today.
Chris Grooms large dogs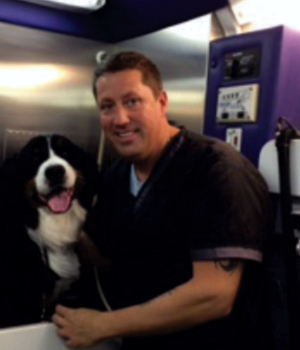 Chris has worked with Monica since 2015. He loves animals both small and large, and he grooms most of our gentle giants.
He grew up with dogs, but is allergic to cats! In his spare time, he likes to travel, and has been around the world twice.
Chris handles the large dog baths and shaves. He attends grooming conventions and seminars along with Monica.
He is knowledgeable about skin conditions and all the dogs absolutely adore him.